Garage Door Style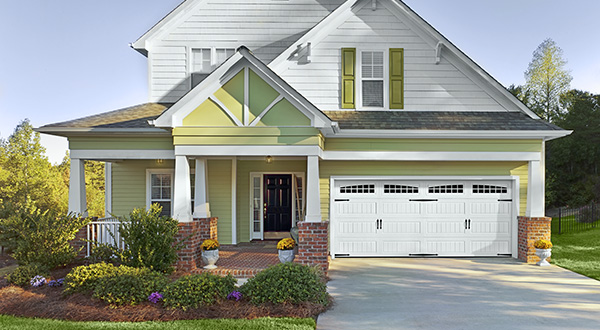 Heritage® Carriage House
Rating: 4.8
R-Value: 6.64 - 9.05
Maintenance level: Low
Built with heavy gauge, durable steel in both traditional and carriage house designs. The Amarr Heritage collection features the SafeGuard system and care-free, low maintenance. Great looks for years to come.
Safeguard pinch protection
Designed to provide hand and finger safety.
Mosaic window options
Add visual interest to your contemporary, mid-century modern or transitional home. With Mosaic Window Options you decide the number and location of windows to create the door design you want.
Heavy-duty steel
Steel garage doors with superior strength and durability.
Wind load doors
Garage doors reinforced to meet or exceed the high wind building codes in your area.