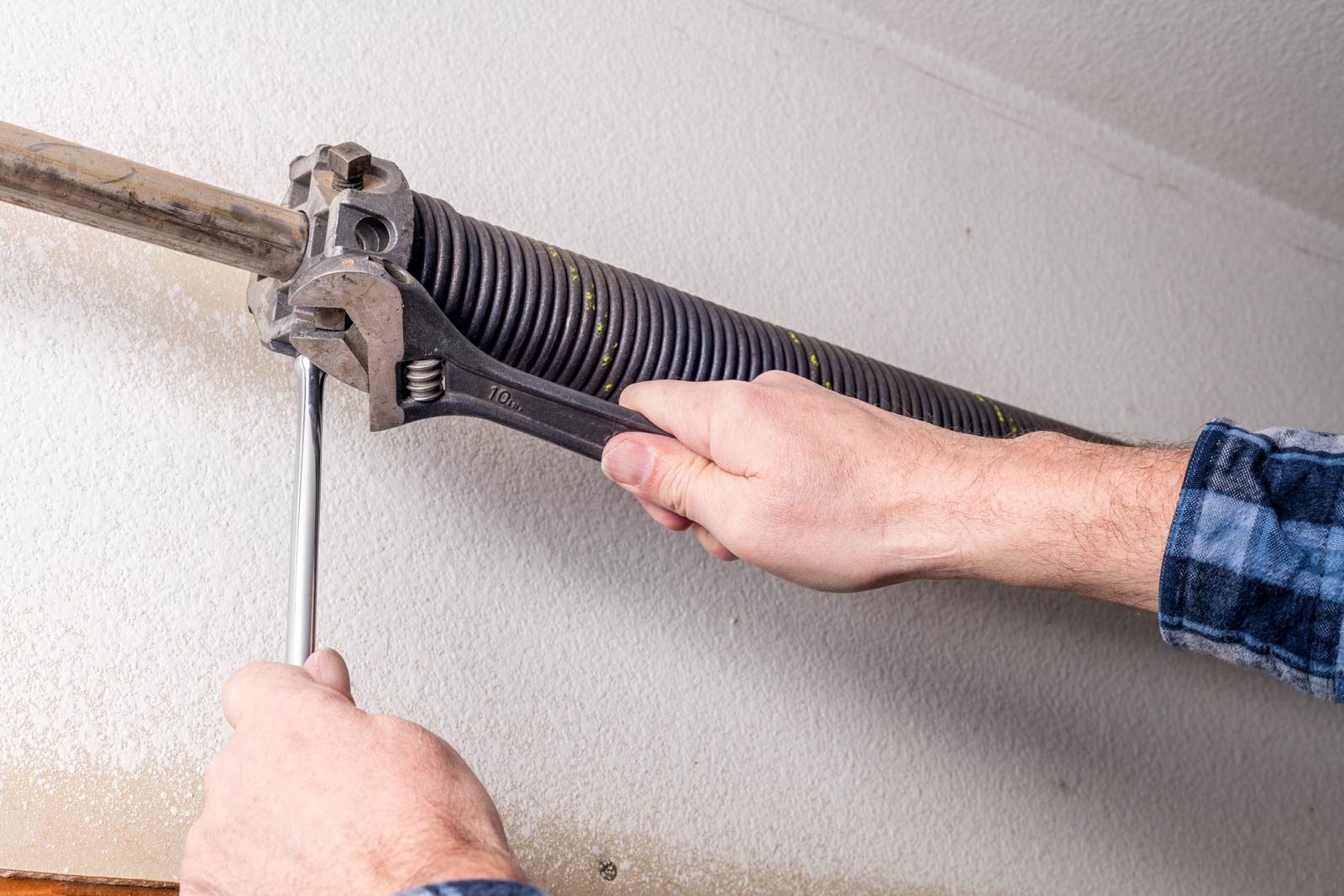 Broken Spring Repair
We are the pros at fixing a broken spring in your garage door – safely and quickly
We specialize in repairing and replacing broken springs on garage doors in the Triangle area. Contact us today to get same day service to repair your garage door's broken spring.
What are garage door springs?
Garage door springs counterbalance the weight of the door to make it easy to open and close. For example, if a garage door weighs 150 pounds, a spring force of 150 pounds needs to pull against the weight of the door. This can be accomplished with springs that either stretch or torque special parts to assist in balancing the door.
Why hire Triangle Garage Doors to repair a broken spring
Replacing garage door springs is dangerous because of the torque in a wound torsion spring or the stretch in an extended extension spring. Garage door repairs often involve replacing garage door parts that are tied into the spring system, and many accidents, injuries, and deaths have occurred for those who have not understood the forces at work. A proper understanding of garage door springs, garage door weights, garage door parts, and how these are interconnected is essential for safe repairs. We are a broken spring specialist and can safely and quickly get your garage door operational again.
What are the different types of garage door springs?
Standard Torsion Springs
Standard torsion springs are the most common residential torsion springs in the garage door industry. Residential garage doors typically use either one or two springs. On a lighter garage door, one spring will suffice. In that case, the torsion spring may be mounted to the spring anchor bracket in the middle of the shaft above the garage door. Other times, the spring has an offset mount, meaning that installers do not mount the spring anchor bracket above the center of the garage door.
EZ-SET torsion springs
EZ-SET torsion springs appear very similar to standard torsion springs, but the hardware is quite different. Door installers mount EZ-SET springs to winders on the ends of the shaft, which is also 1″ in diameter. The black winder has the letter "R" or "L" on it, corresponding to the right or left side of the garage door.
Garage Door Extension Springs
Garage door extension springs are usually mounted along the sides of the garage door or above the horizontal tracks. Extension springs stretch and contract as the door operates to counterbalance the weight of the door. Most residential garage doors only have two extension springs – one on each side of the door. Commercial doors, however, as well as some residential doors, often have multiple springs installed on each side. Extension springs have either open loops, closed loops, or clipped ends to secure the spring to the garage track hang, pulley, pivot pin, frame, or tension adjusting bolt.