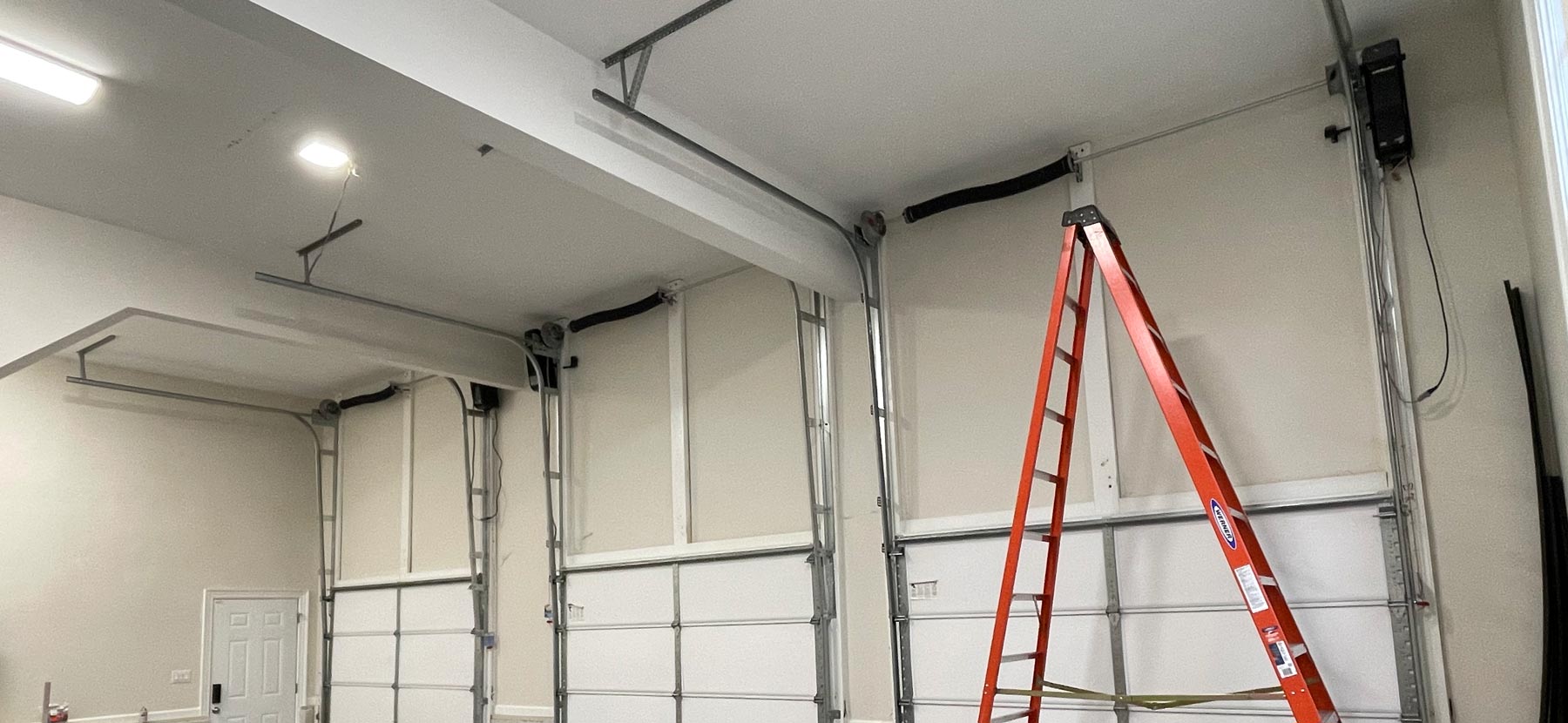 High Lift Garage Door Conversions
Make better use of the vertical space in your garage
A high-lift garage door extends your garage door's track so that the door hugs the wall and goes up higher before the horizontal curve. It makes better use of the vertical space in your garage. Furthermore, it gives you at least 12″-15″ more headroom in your garage by moving the garage door track closer to the ceiling.
Top 5 reasons to do a high-lift garage door conversion
Increased clearance: A high-lift conversion allows for increased clearance above the garage door, making it ideal for larger vehicles and for using the space above the garage for storage.
Improved aesthetics: High-lift conversions give your garage door a more modern, streamlined look, as the tracks are installed higher up on the wall and ceiling.
Quieter operation: With tracks installed higher up, a high-lift conversion reduces the noise level of the garage door when it opens and closes.
Installation of a golf simulator system: A high-lift conversion can allow for the installation of a golf simulator system in your garage, which is an ideal space for practicing golf swings and improving your game.
Increased home value: Upgrading your garage door with a high-lift conversion is a simple and cost-effective way to add value to your home.